CONSCIOUS FAMILY DINNER
SUMMERFEST
SATURDAY
JULY 13
7:00 - 10:30 pm
@ The Lovely La Maida Mansion
11159 La Maida St, Los Angeles, CA 91601
For tickets / volunteering, email: BenRolnik@gmail.com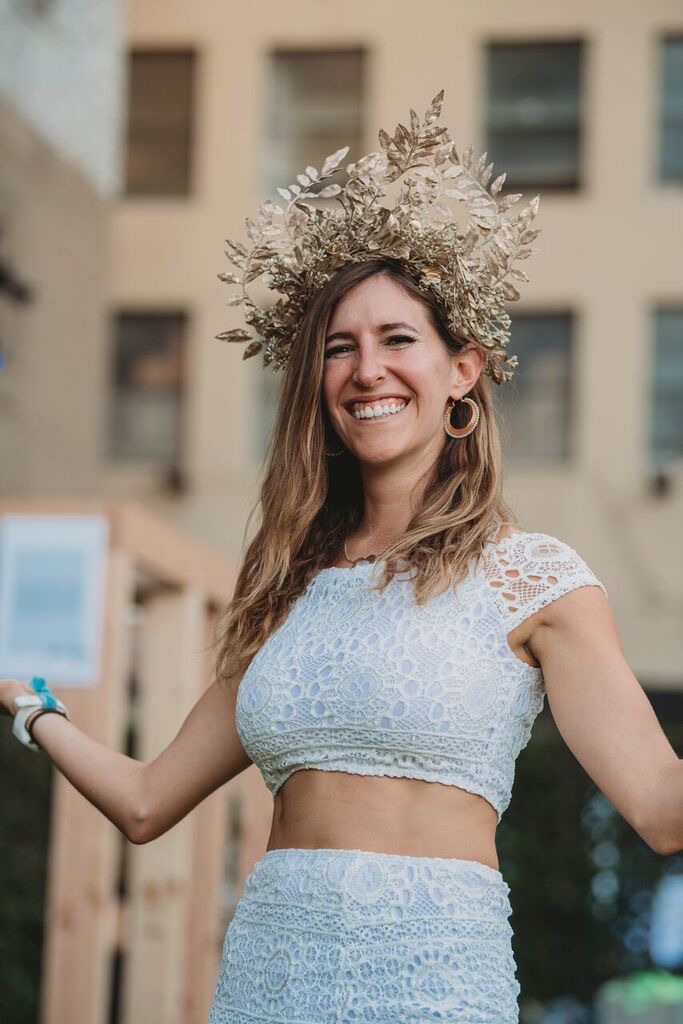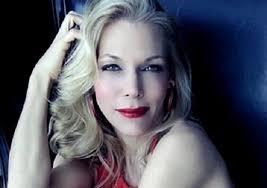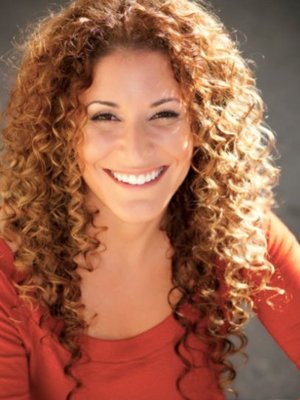 More To Be Announced Soon
Check out a previous CFD Line Up!
The Conscious Family Dinner is a playground for you to ignite exploration, ground soulful connections, and flow into transformation. Come let your imagination take flight!
EXPERIENCE playshops, artists, performers and merchants in a dynamic environment while enjoying delicious nourishing food for the body, heart, and mind.
Choose-your-own-adventure and discover new levels of AUTHENTICITY, EXPRESSION, and COMMUNITY.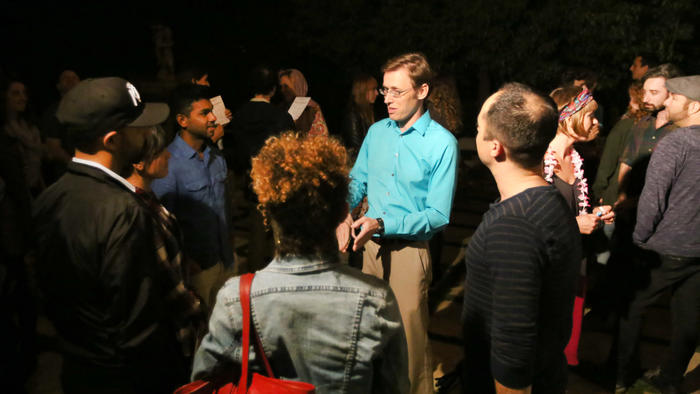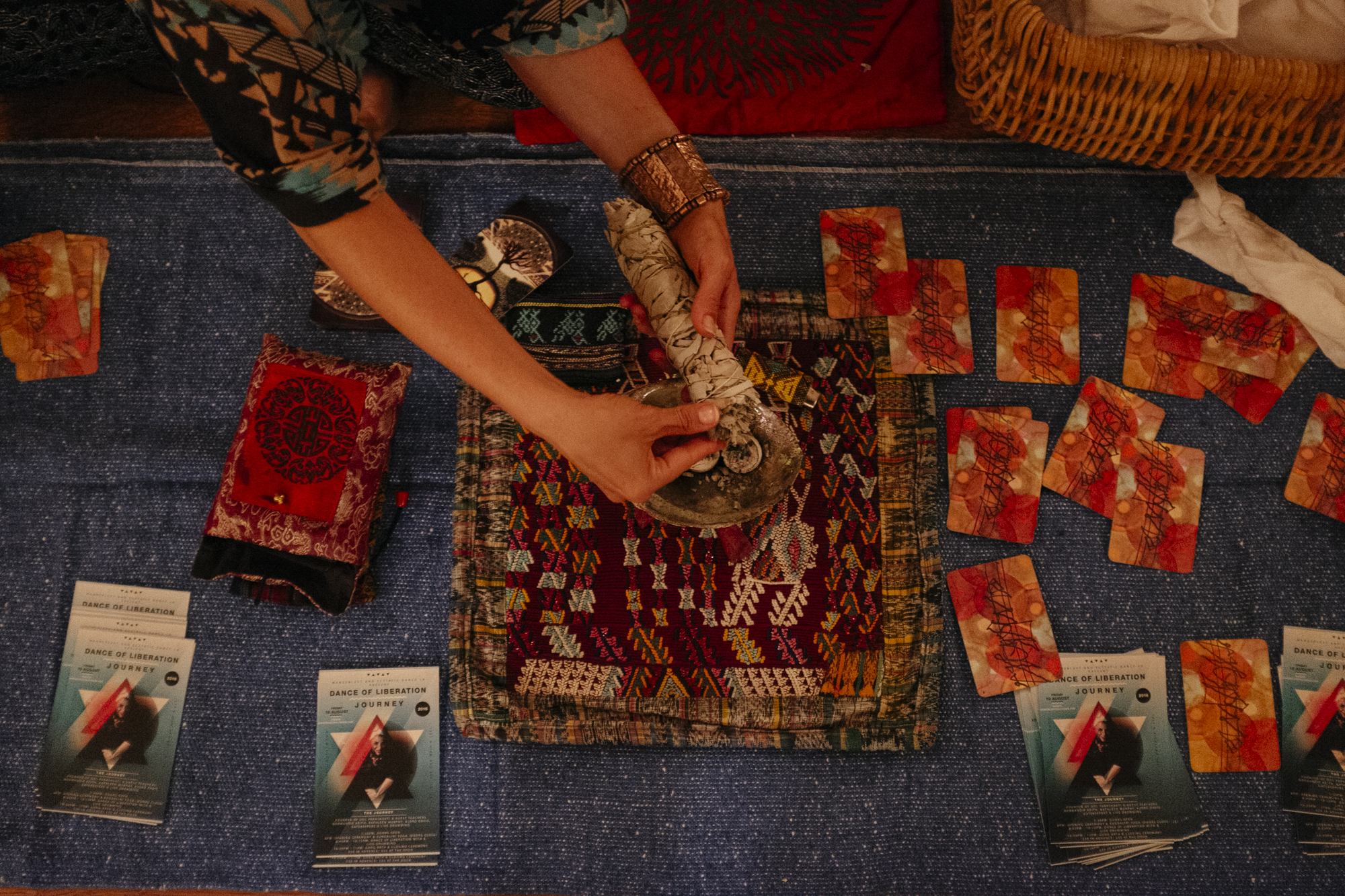 Included with your ticket…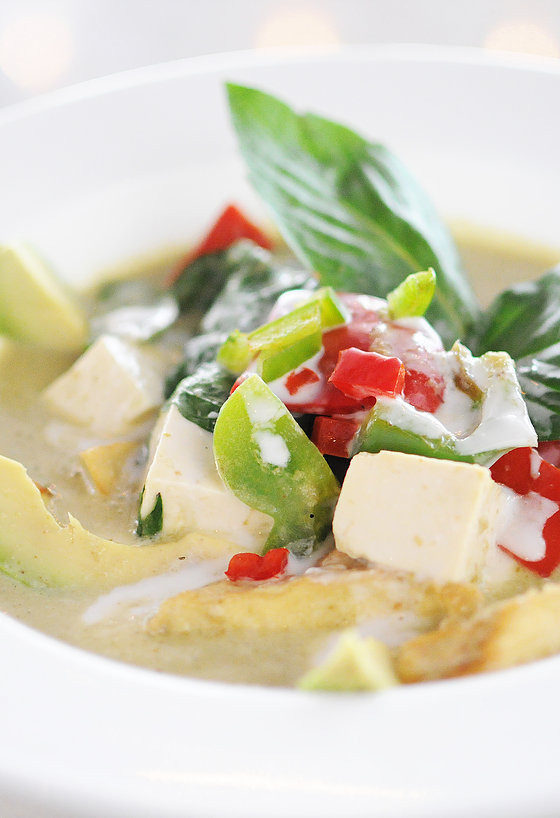 Delicious & nourishing vegan food (!!!)
Enjoy all you can eat Vegan Thai food catered by Araya's Place!
YES!
IT'S GOING TO BE DELICIOUS!!!!!!
THE ARAYA'S PLACE STORY
Araya's Place is named after our mother. In her days of being young and adventurous, Araya spent time traveling the world and developing a passion for good food. What she learned from her world-wide travels is not only how important the right ingredients and herbs are to food, but how the right company makes good food great. This is a lesson she instilled in her children.
In our family, eating is one of the most important activities in life. In this fast-paced world, the dinner table is the only time we get to spend together. During our meals, we share the everyday experiences that season our life. We eat, we laugh, we share. Come and enjoy life as our family does, one moment and one meal at a time.
The Magic of Human Connection
Jessica Encell Coleman
TOOLS FOR GREATER LOVE, CONSCIOUSNESS, AND EMPOWERMENT NOW
Lets go on an adventure together! In this adventure, we see that every time we interact with another human there is a potential for magic to occur!
That magic can be healing, exhilarating, transcendent, blissful ... it can feel like home.
In this heart opening workshop we tap into the magic of connection that is always available when we bring the key ingredients of presence, love, authenticity and play. Through powerful partner activities, this workshop is designed to unite us with the abundance of love, interconnectedness, joy, and compassion that we can all share.
Come exactly as you are - we love you that way!
Leave with an open heart, a full spectrum of beautiful experiences, renewed confidence in the magnificence of your being, and new friends on the path to freedom!
Jessica Encell Coleman is a Love Activist, Play Enthusiast, and Joy Specialist. She has led over 10,000 participants through her workshop, The Magic of Human Connection in this past year alone and teaches individuals, couples and teams how to activate extraordinary levels of love, joy and connection. She works with a handful of private clients and teaches them how to bring this magic energy into their lives and collaborates with progressive companies to optimize the connection in their team's culture.
PRAISE
"This was an epic, extraordinary experience that really viscerally showed me what LOVE is."

"I've never felt more in love with a group of people and with myself."

"I've never been to anything like this. AT first I was nervous and even considered leaving. By the end I was having such an amazing time, I didn't want the workshop to end!"

"By far my favorite workshop I experienced at Burning Man!"

"One of the most profound and beautiful experiences of my life!"

"I honestly and full heartedly feel that I have been rebirthed with so much love and presence activation."

"This workshop was profoundly fun, transformative and very comfortable and engaging. I strongly encourage you to partake - you can change your life!"
More info: themagic.love
Follow at: @jessicaencellcoleman @magicofhumanconnection
Christopher Parnell
Sound/Energy Healing
Christopher has a deep passion for life and respect for the indigenous healers and teachers that initiated him with their profound wisdom and compassion. Shortly after his initiation, he began his own healing journey, deeply connecting with these ancient healing sounds that continue to inspire, transform and transcend his life. Christopher's group and individual sessions are created with loving intentions that will take you on a heart journey.
Christopher's passion for the healing tones of the Didgeridoo/Mayan Trumpet has inspired him to craft his own and share them worldwide with the intention of connecting people with the Sacredness of their own breath and heart. His materials vary from reclaimed hardwoods to yucca/agave and are infused with crystals and metals to enhance the healing benefits of these Sacred instruments.
More info: ThriveInSpirit.com
Aaron Kemp is the foremost kabbalistic palm reader in the world... your mind WILL be blown!!!
An Ancestral Journey with John Ma
What lands are your people from? Go back there now in your mind. All the way back...
What or who did you find? First thought :)
In this playshop, expect the unexpected as we reconnect with those who came before us - our ancestors. You just might like what (or who) you find...
Imagine walking into a room filled with strangers and feeling completely at ease, as if you're with best friends. In The Soul Party you will experience making instant connections with others in a way that is profound, deep and immensely soul satisfying! Join The Soul Party with leader Dan Gordon for a heart nourishing experience that will completely change the way you connect with new people.
Dan Gordon Bio:
For over 25 years Dan Gordon has been designing and leading transformational workshops. His impactful approach has provided life-changing results for the individuals and groups Dan has facilitated. Today, Dan focuses his work on helping motivated people reach a new level of achievement. In workshops, coaching and large-venue speaking, Dan moves people into a space where they can access their greatest selves and truly live life unlimited!
While I'm up at Stanford studying Personalized Medicine & Genomics, I'm currently conducting the first-ever pilot study examining the biological effects of Soul Gazing... instead of waiting for our results to be published, come try it for yourself.
WARNING: you may experience MASSIVE amounts of oxytocin, autonomic regulation, and bliss.
Follow: @BenRolnik
Founder, Conscious Family Dinner
Pussy Priestess: The Dance of Intimacy
Josefina Bashout is internationally known as The Pussy Priestess for her work as a Scared Sexuality teacher, love & life coach, and leading women's empowerment expert. She focuses on soul-centered living and authentic embodiment, believing we can all live an ecstatic life filled with more play, joy, sensuality and connection. Josefina facilitates workshops worldwide that empower all genders in removing shame around their sexuality & reawakening the senses in order to experience more sensual fulfillment & harmony in relationships. Her mission is to raise the collective consciousness through bridging the gap between spirituality and sexuality.
To learn more about her work and any upcoming events, visit her at JosefinaBashout.com and follow her on Instagram @pusssypriestess
Facebook: Josefina Bashout
HELD is a safe space for human connection and nurturing, nonsexual touch. It exists to help open the heart, ease the mind, soften the body, and nourish the soul.
Aviva is the creator and lead facilitator of HELD. Always a hugger, she spent much of her life witnessing the power of human connection and touch – although she never thought it would be the key to her calling. HELD came to her in a flash of inspiration during what she calls her "dark night of the soul" in 2018. Since the first event that September, HELD has touched hundreds of lives through more than two dozen private events, partnerships and festivals in the US and Mexico. When not embracing HELD, Aviva works in brand development with conscious companies, thinkers and doers. She can usually be found laughing with friends, talking to strangers or getting her passport stamped (sometimes together).
WEBSITE: weareheld.com
Zach Kleyn, MFA, SEP in Training - The Coach for Creatives
Years ago Zach Kleyn began the transition from being a starving performance artist to a successful entrepreneur. Zach's current six-figure coaching business helps exhausted creative professionals to powerfully re-imagine their lives and careers, using all of his diverse training and experience in creativity, play, trauma, & psychology.
Website: zachkleyn.com
Instagram: @zachkleyn
The desire to help others in any way possible is Derek's approach to life. From a young age, he has been a professional magician who has collaborated with the best magicians in the world. In his personal life, Derek has participated in many philanthropic endeavors around the world, from building soccer fields in Africa to building awareness campaigns for the homeless. His activist side has had him sleep on the streets of Skid Row in Los Angeles and in his hometown of Denver, Colorado, where he was responsible for thousands of pounds of food being donated to local food banks.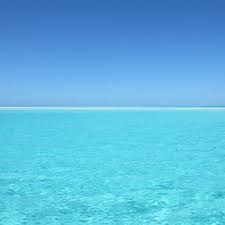 Multi-Instrumental Conscious Ambient Vibes
With Christina Engelhardt
Christina Engelhardt is an actress, screenwriter, producer, astrologer, psychic and artist living between Los Angeles and Rome, Italy. Coming from a ten generational lineage of psychic mediums, Christina is a psychic healer to celebrities, artists and politicians. Christina's accounts and travels with Federico Fellini are documented in the award winning films Verso La Luna con Fellini (Towards the Moon with Fellini) and Fellini Fine Mai (Fellini Forever). Christina's autobiographical memoir of her time being a muse to Woody Allen's Manhattan will soon be released.
The concept that Christina uses is to involve her clients within their reading so they may have the ability to learn metaphysics and spirituality so as to empower themselves in any and all decisions. Her metaphysical talents service one beneficially because of her prolific experience in the occult sciences, but also because she has an enormous creative side that guides people to their true potentials and highest good. Christina Engelhardt has hosted several TV shows throughout Europe and her own show in Los Angeles, "Astrology by Angelheart" as a psychic medium; she is very comfortable in front of a large audience or camera and has great charm and looks. She represents honesty, good inner and physical health, and has been able to mesmerize people easily. Knowing that your show will be successful and reach across many communities in need of clarity; Christina hopes that she is what you are searching for. It is her gift to put out into the world as a Celestial Metaphysical Navigator forecasting 'how-to' have better understanding of life on our planet. So if you hunger for insight about the stars, the planets, the constellations, and their effects on us, then you, like the spiritually aware, need to understand the ever changing orbit of Earth through our Solar System then Christina will show you how it all originates from the ancient mathematical calculations of the Ephemeral and through examining our country's topical position. She will explain the aspects effecting world finances, why we war, and the paths to peace, we so desperately seek. Christina's goal is to guide the curious, and inform the experts, how predictions, in Astrology, are an accurate and calculated science. Earth transits through a facet of combinations and relates with other planets, she will measure each relationship in much the same way Nostradamous did centuries ago, therefore past or present fluxes, become today's history.
Since we are all made of the same atomic matter that holds the universe together, every living being, consequently becomes influenced by an invisible magnetic energy. Explore with Christina, how the world will have constellations transit auspiciously, further effecting our self image and world affairs, for better or worst.
Plant Based Vegan Ice Cream
Image a frozen treat that is made completely from fruit, plants and sweetened with natural fruit sugars such as dates or apples, pears and peaches. Well, that what we do. We make plant based ice cream. You see our ice cream is different from sorbet, frozen yogurt or dairy ice cream. That's because they do not contain any sugar syrup, water or dairy base to make them. In fact we use no base at all. Each of our flavors is unique. We rely on our individual ingredients to do all the work. Simple ingredient list, but big taste.
Established in 2016, our story begins in a different country, on a different continent and across the other side of the ocean! We came up with our all fruit FroFru recipes during a rainy summer day in London. We have always had a sweet tooth and loved frozen desserts but wanted something with a better ingredient list and an amazing natural taste. A frozen dessert where you can literally "have your cake and eat it". After a year of experimenting we finally had our fruit swirls. So we decided to pack our bags and head to Los Angeles to launch our first store in Santa Monica.
Frozen Fruit Co makes frozen deliciousness done in a healthier way. Visit us at our store on Montana Avenue, our vegan ice cream truck (great for events!), or order online direct to your door via Postmates, Doordash, Grubhub or UberEATS.
Find Us: 729 Montana Ave STE 2 Santa Monica CA 90403
Website: frozenfruitco.com
Follow: @frozenfruitco
SATURDAY
July 13th
7:00 - 10:30pm
@ The La Maida Mansion
11159 La Maida St, Los Angeles, CA 91601
(scroll to top of page or click button to access tickets)
What Do You Think About the CFD?
Want to contribute to the next CFD?
Want to help us at the next CFD?