CONSCIOUS FAMILY DINNER 12
FRIENDSGIVING
SUNDAY
November 19th
4 pm - 10 pm
@ The Lovely La Maida Mansion
11159 La Maida St North Hollywood, CA 91601
** FOOD & PLAYSHOPS INCLUDED WITH TICKET **
Playshops / Vendors / Experiences
SCHEDULE
Playshops from 4pm - 7pm
Dinner (Friendsgiving Experience) from 7-8:30pm
Playshops from 8:30pm - 9:30 pm
Closing Ceremony: 930 - 10pm
Want to offer a playshop, treatment, or come as a vendor?
The Conscious Family Dinner is a playground for you to ignite exploration, ground soulful connections, and flow into transformation. Come let your imagination take flight!
EXPERIENCE playshops, artists, performers and merchants in a dynamic environment while enjoying delicious nourishing food for the body, heart, and mind.
Choose-your-own-adventure and discover new levels of AUTHENTICITY, EXPRESSION, and COMMUNITY.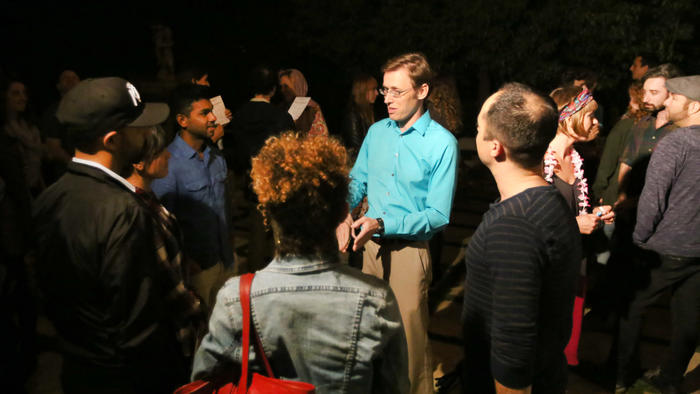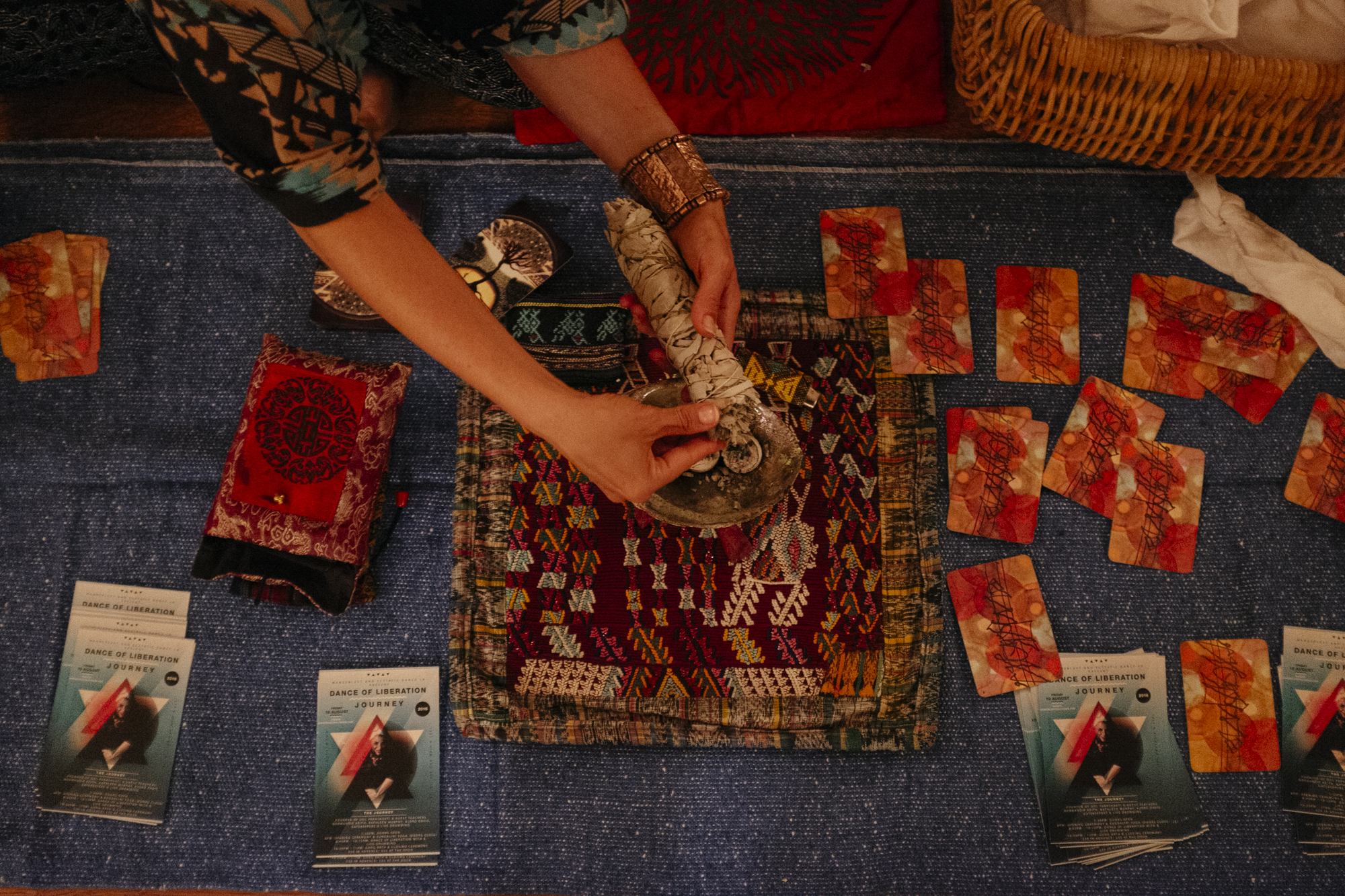 TOOLS FOR GREATER LOVE, CONSCIOUSNESS, AND EMPOWERMENT NOW
Jessica Encell Coleman
HIGHER STATES: TOOLS FOR GREATER LOVE, CONSCIOUSNESS, AND EMPOWERMENT NOW
Imagine what it would be like to find a deeper connection to the love, joy, confidence and divine spark that already resides within you...
How would it feel to have greater levels of play, connection, gratitude and celebration in your life?

What would it be like to feel free to be more fully yourself in the world?
There is magic all around us, waiting to be activated.

Learn how to shift your reality and create greater love, consciousness and empowerment now!
Jessica Encell Coleman is a Love Activist, Play Enthusiast, and Joy Specialist. She has led over 1,300 participants through her workshop, The Magic of Human Connection in this past year alone and teaches individuals, couples and teams how to activate extraordinary levels of love, joy and connection. She works with a handful of private clients and teaches them how to bring this magic energy into their lives and collaborates with progressive companies to optimize the connection in their team's culture.
<<Join the tribe + learn about upcoming events>>
themagic.love
<<Follow at>>
@radiant.spirit
<< Get a sneak peak of what Jessica's work is like>>
 
Jnana Yoga: The Physics of Joy
Jnana Yoga: The Physics of Joy
About 1600 years ago, Patanjali identified 4 distinct paths of yoga (meaning union with the sublime): Raja Yoga (the "royal" path of meditation), Bhakti Yoga (the path of devotion), Karma Yoga (the path of work or action), and Jnana Yoga (the path of knowledge).
I love this distinction because Patanjali makes it clear: if you want to experience UNION with FLOW... there are 4 ways... and I spent about 12 years of my life banging my head against the wall with 3 of them, until I found the path that worked for me: Jnana Yoga.
Today, I'm able to access supernal states like unconditional love, joy, and peace because I understand the mechanics of my physiology and how it integrates with the phenomenology of being. I've been able to do extraordinary things with my mind, body, and spirit -- not because I'm special -- but because I have deeply understood the nature of my mind and reality. Before I understood these things, I suffered immeasurably. I'm still learning profound nuances daily, but I fully attribute my life satisfaction and fulfilment to my Jnana Yoga practice -- to the knowledge and tools that I have been cultivating from master teachers since I was 7 years old.
In this playshop, I'll be sharing one of my favorite Transformation Tools around accessing powerful states -- specifically JOY. You will leave with a firm understanding of the physics of Joy... and suffering -- and how you can harness the will's power in the hydraulics of emotion. In other words: how to access Joy anytime, anywhere.
At 7 years old, while most children were out having fun Benjamin put a bottle of lysol to his mouth to end his life... Since then, he has been on a quest to understand the nature of suffering, joy, and how to live a good life. This journey has led him around the world personally learning "transformation technology" from some of the greatest living teachers in the world today. These tools (and a daily practice) have freed him of the suffering he experienced at 7 years old. Now, Benjamin continues to learn new transformation technologies and trains transformation leaders. He is also the founder of Conscious Family Dinner and Integral Fitness.
More info on Ben: www.benrolnik.com
Example of Ben utilizing some Mnemotechnic Jnana Yoga skills to memorize & recall 50 random numbers in under 60 seconds
KUNDALINI LAUGHTER
Discover how laughter can help you with your body and your mind. Learn through the lens of Kundalini, Neuroscience, and personal development. Workshop prerequisite: ready to embrace inner child!
Indy is laughter scientist and a wellbeing engineer. He studies the effects of laughter on our bodies and our minds. His startup is focused on integrating Eastern and Western modalities of health and technology. ( www.iLiving.guru ) Indy works in hospitals, travels around the world, and produces Virtual Reality games that help promote health and wellness.
CLOWN PLAYSHOP
Listen For Laughs with Zach Zucker
 
Often times we enter with such strong ideas that we forget about the most important thing in the room - the audience. We either go too fast without letting them join in or we do too much and scare them off. But if you let them, they'll tell you exactly what to do. In this playshop we focus on reading the room by slowing down and unpacking every moment. Get ready to either love or hate this.
Zach Zucker is an award-winning, internationally-renowned comedian and producer. A graduate of Ècole Philippe Gaulier in France, Zach has performed original comedy shows at Comedy Central, Edinburgh Fringe and Melbourne International Comedy Festival among others. He is one half of Norwegian-American double act Zach & Viggo and is the creator of LA-based, independent comedy label Stamptown. He has taught clown workshops at The Groundlings, Second City and UCB and has been featured in The Guardian, LA Weekly and London Evening Standard.
 
A Radical Honesty and Vulnerability Workshop
Tiffany Baker and Bryce Gill
"Trigger Monsters" : a Radical Honesty and Vulnerability Workshop
Have you ever had an encounter with another person where you felt challenged, triggered, like you were on the spot, and you didn't say what you meant in the moment? The kind of thing that nags at you for days afterwards, whispering in your ear all the ways you COULD have reacted?
Yeah, us too. Come discover how these experiences are actually the key to your freedom...and set those nagging Trigger Monsters Free Free FREE!!
Aspen Grove Communication Healing is dedicated to helping our community connect to the roots of our innermost Truth. Through workshops, men's and women's groups, meditation circles, 1-1 and couples' coaching, podcasts and Reiki, we challenge ourselves and our clients to use authenticity, bravery, and kindness to say the things we find difficult to say. When Truth is shared in this way, everyone is empowered to grow strong in fearlessness and compassion, thus building a stronger community. Aspen Grove is co-founded by Tiffany Baker and Bryce Gill.
links: www.AspenGrove.Love
FB: https://www.facebook.com/aspengrove.love/
Insta: @aspengrove.love
KundaWhat?!? - Kundalini Yoga like it has never been taught before.

Get a taste of an amazing playshop on awakening your Kundalini energy.
Kundalini energy is the most powerful energy in your body. It usually sits dormant at the base of your spine until it awakens. Once awoken, you will posses what some people call Magical Power. That Power that has been within you since the moment your were born. But, you never used it because you didn't know about it. Kundalini Yoga is one of the best-kept secrets. It simply hasn't been introduced to the public in the proper way. But if you're ever lucky enough to experience it, here's what you can expect:
- Strong presence that everyone around you will sense (No longer can you go unnoticed)
- Strong intuition also known as third eye (See solutions in any challenging situations or even avoid them)
- Fears will be gone (Strong believe in yourself)
- Motivation heightened (Jump right out of your bed excited for life)
- Increased creativity (Free expression of your gifts)
- Powerful Will to manifest your dreams (The law of attraction will work for you)
- Magical glow (Look younger, feel better)

And much more!!!
P.O.L.R. Living (Path of Least Resistance)
P.O.L.R. Living (Path of Least Resistance)
A Playshop to living a Suffering Free Life

Jesselynn Desmond has an unparalleled passion for life and exploring far beyond the confines of infinite possibility, fueled with boundless energy from sources mysterious and unknown and amazing talent oozing from every pore. Jesselynn Grew up in South Lake Tahoe, NV and moved to LosAngeles in 1995. Jesselynn is tirelessly dedicated to her many crafts, driven by a desire to touch the human spirit and inspire change and growth in herself & others. She currently teaches, produces, acts, dances/choreographs, sings, designs (clothing & interiors) and laughs a lot! Her passion is coaching others to love them selves, seek truth and explore their highest selves by being intentional and following their dreams.
Jesselynn is passionate about educating and empowering people to take positive actions that support their dreams and goals in a really fun way. She has a mindful, nurturing and a relaxed, professional presence that allows her to work well with a variety of people. Jesselynn has been teaching for over 20 years. She has been performing professionally since age 3, produced educational plays around high schools, performed all around the world, created interactive immersive themed areas at festivals internationally and is passionate about performing.
AWARE ALLYSHIP: the "Inner Work" of Ending Racism
What might it mean - and how might it feel - to believe you could be completely close with all people from all backgrounds?
To stand against racism is to dare to be close - to nurture deep, lifelong relationships with people who are different from ourselves. For many of us, this is helped along by doing "inner work" to identify and dislodge from our minds whatever embarrassments, inadequacies, and past defeats we fear prevent us from having completely close relationships with all humans.
In this playshop, we'll start that journey by recovering an early time in our lives where we truly believed we could have those relationships. A time when we reached wildly for others, and knew in our bodies that we were completely good. When we eagerly showed ourselves to everyone - with our faces, our voices, and the closeness of our bodies.
We've lived for many years in a society that has made it hard to love so openly. Many of us simply don't feel we are capable, any longer, of loving anyone that much - much less everyone! But we can. And in this playshop, we're going to rediscover how utterly natural it once was - and can be again.
--
John Ma is a somatic liberation counselor who promotes body-based, trauma-informed approaches to growing intersectional alliances across race, class, gender, age, and other lines of difference.
Greetings
Playshop Description: How do we greet one another? From friends and family to perfect strangers there are certain formalities we tend to follow. Explore the power of breaking through those social pleasantries and greeting a complete stranger from a place of vulnerability.
Deeply Loving You
What is your relationship with your inner child, with your own beautiful innocence? Take an experiential journey to deepen and expand this relationship with this powerful, innocent and beautiful aspect of self. As you consistently love you...you will become the source of your own love and end the co-dependency cycle you may have on others and life events to give you the love, happiness and satisfaction you seek. Though this process you will discover how you can love others even more deeply than ever before through loving you first.
Wise is an expert in the areas of building businesses, masculine/feminine energy,
www.chriswise.com
Sample of Chris Speaking:
Ask Your Deepest Questions to the Opposite Sex
Bob Schwenkler & Seth Perler
Ask Your Deepest Questions to the Opposite Sex
What would you do if you could ask the other sex your deepest questions about dating and sex AND HAVE THEM ANSWERED DIRECTLY?
Like, should you reach out if you haven't heard from him yet? Are all guys really just sex hungry or do they actually want more than that? What was his best blowjob ever and how can you one-up it next time?
Or, can you tell a woman you're interested in that she is hot? Does she ever fake orgasms? What was the REAL reason she stopped replying to your texts?
In this full disclosure panel discussion, you can ask anything you want and get different perspectives from the opposite sex. Robert Schwenkler and Seth Perler will curate the experience to guarantee that you learn things you won't anywhere else.
All questions will be submitted anonymously so that you can be as frank as you want.
This promises to be a fun, irreverent, and deeply enlightening Playshop.
Sensory Sound Bath with natural and electronic atmospheres, healing instruments and theatrical movie sound effects.
Get in touch:
acolombini68@gmail.com
209-817-3861
As seen on BuzzFeed and in Rolling Stone, Cuddle Sanctuary is the perfect way to to kick off the evening. We begin with an opening circle - an easy way for us to get to know each other and build group trust, safety and compassion. Next, we take you through a soothing series of activities to help you breathe, relax and let go. From there, we share with you a skillful mix of guidelines and practices so that you can learn the unique etiquette of a cuddleevent and have a chance to try them out with each other. You'll practice your newfound skillz in paired and group activities that always have non-touch options. It's about this time that the magic starts to happen. You will be amazed how comfortable you feel!
About Jean Franzblau:
I laugh a lot these days, but it wasn't always like that. It took me years to realize I was just touch deprived! I leveraged my years as a corporate trainer and coach to found Cuddle Sanctuary. It started out as something I needed for myself, but it's evolved a lot! Now I have my basic needs for affection met every week. And I have the connection, community, laughter and fun I've always wanted.
Facebook: https://www.facebook.com/cuddlesanctuary
Instragram: https://www.instagram.com/cuddlesanctuary/
Twitter: https://twitter.com/CuddleSanctuary
Website: http://cuddlesanctuary.com
Blog: http://cuddlesanctuary.com/blog/
YouTube: https://www.youtube.com/channel/UCSGUT3ulcz3EiBJixtw-qTQ
Aaron Kemp is the foremost kabbalistic palm reader in the world... your mind WILL be blown!!!
Jynnette
Oracle, Healer, & Spiritual Life Coach
www.innersunalchemy.com
Rachael will be providing guests 10-15 minute private Reiki healing sessions throughout the night
(it's first come first served, so sign up early!!)
Here's some info!
Life Guide, Rachael Ferrera, is a Certified Reiki Practitioner and Intuitive Coach whose client base spans across the United States and beyond! She spent 4 years studying Theater and Psychology at New York University and has spent the last 7 years exploring, observing, and teaching the practical effects of Reiki, meditation, mindset, and metaphysical healing. Through her exploration and continued practice, Rachael has developed the groundbreaking Centered-Truth Energy Healing system.
In addition to her healing work, Rachael is an actress, singer, and spoken word poet who has been seen on stages throughout the nation, on Broadway, and on the Tonight Show with Jimmy Fallon. In her eyes, art and healing go hand in hand, and she is immensely grateful to be living her life's purpose of spreading love, the greatest power in the universe, through healing and art.
Christopher Parnell
Sound/Energy Healer, Didgeridoo Crafter
Christopher has a deep passion for life and respect for the indigenous healers and teachers that initiated him with their profound wisdom and compassion. Shortly after his initiation, he began his own healing journey, deeply connecting with these ancient healing sounds that continue to inspire, transform and transcend his life. Christopher's group and individual sessions are created with loving intentions that will take you on a heart journey.
Christopher's passion for the healing tones of the Didgeridoo/Mayan Trumpet has inspired him to craft his own and share them worldwide with the intention of connecting people with the Sacredness of their own breath and heart. His materials vary from reclaimed hardwoods to yucca/agave and are infused with crystals and metals to enhance the healing benefits of these Sacred instruments.
LifeStream Energy Session
The Lifestream Generator is a combined technological achievement basing research from Nikola Tesla, George Lakhovsky and George W. Van Tassel. There is a combination of over 100 years of research to bring this technology to mankind.
The Lifestream Generator uses Radiant energy waves to send a Unified Field of Energy through the body and in the process raising the cell voltage of all parts of the body thus bringing back a balance to oneself and allowing the body and mind to bring itself back into well being. Your body and mind will detoxify on its own and will gain the youthful energy it once had. Your body will optimize and balance.This device is a Radiant Energy Device and has proven to show miraculous effects on all life on this planet. From humans to animals and plants. Radiant Energy Technology when produced causes oneself to re-connect to the planets Earth Pulse and will naturally bring you back to balance from all surrounding exposures to energies that cause imbalances (EMF, RFI, power lines, etc.) The energy emitted from the Lifestream is a noticeable energy.
LifeStream Generator Website
Jade's Website
NOW ALCHEMY
Archer Love is the founder of Now Alchemy and is an ex veteran who healed himself of PTSD through holistic practices such as alternative medicine and Yoga. Now Alchemy seeks to offer the most high vibe alternative medicine/ Alchemy products in the world. Our products are carried in multiple countries, and locally at Los Angeles in Erewhon, Cafe Gratitude, Sunlife Organics and more. Our goal as a company is to improve the live's of others by bringing healthy alternatives from Asia and India to western drugs such as Benzos, anti depressants, and pain killers.
We carry Ormus Gold, Shilajit and Bio dynamically farmed hemp based CBD, as well as a variety of other products.
SUNDAY
November 19th
4:00 - 10:00 pm
@ The La Maida Mansion
11159 La Maida St, Los Angeles, CA 91601
What Do You Think About the CFD?
Want to contribute to the next CFD?
Want to help us at the next CFD?