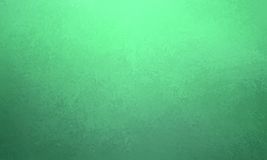 One Part Experiential Training another Part Facilitation Training. The Essential Healing Course will guide you through everything you need to know for healing yourself and others.
A new healing approach and skills training for therapists, seekers, and self-healing.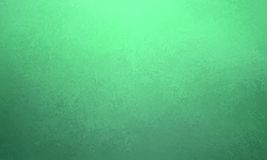 The Essential Healing Course is a complete A-Z course in self-healing and facilitation.
Master Facilitator, Bill Wich, created this course to synthesize his 25 years of experience as a world renowned leader of Hypnotherapy, Circle Work, the Mankind Project, and The Inside Circle Foundation (as featured by the SXSW Best-Doc Winning Film: The Work).
The Essential Healing Course is a complete system which will teach you basic and advanced skills in essential healing practices such as
Neuro-Linguistic Programming

Psychodrama

Past Life Regressions

Voice Dialogue

Hypnotherapy

Listening skills

Language and Speaking skills

Childhood regression

Positive Intent (from Connirae Andreas, Core Transformation Process)

Reframing

Spirit Releasement (from William Baldwin)
If you were inspired by the Documentary "The Work," this course will guide you through processes seen in the movie, while teaching you the foundational skills to facilitate them.  
THE ESSENTIAL HEALING COURSE INTEGRATES THE MOST POWERFUL HEALING AND TRANSFORMATION MODALITIES
You will also be introduced to the to the revolutionary models, paradigms, and philosophies of...
Stephen Covey

Parts-Work

contemporary psychotherapy

MBTI (Myers-Briggs Type Indicator)

Spiral Dynamics

& Ken Wilber's Integral Theory.

A fresh interpretation of Ancient Wisdom including:

The Tree of Life

The I-Ching

The Tao De Ching

The Chakras

The Enneagram
Wich's synthesis is nothing short of the work of a modern day mystic.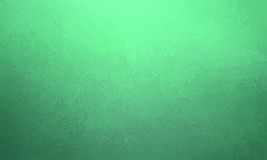 So... What Do I Get From This Course?
From this course, you will get step-by-step instructions in how to transform any problem, relationship, situation, or energy.
This is a 12 hour course broken down into 6 parts.
Each part comes with its own e-book and guidebook.

Learn over 20 unique facilitation processes.

Clear and detailed explanations with live examples.

Use these tools with friends, family, clients, and in transformation circles.
THE ESSENTIAL HEALING EXPERIENCE
Experience 7 hours of facilitated experiences guided directly by Bill. This is like your own private weekend workshop where you can explore all the "parts" of yourself and achieve new levels of insight, healing, mastery, and emotional freedom. 
THE ESSENTIAL HEALING TRAINING
5 Hours of video is purely devoted to teaching you how to become a "facilitator." A facilitator is a person who is capable of leading people through healing and transformation processes. You will find these skills invaluable not only for helping people you love or taking your psychotherapy practice to the next level -- but you'll also be able to use these tools on yourself!
THE ESSENTIAL HEALING MANUAL
Included in this course is Bill's patented Essential Healing Manual...
Featuring over 120 pages of wisdom, insights, processes, and frameworks for becoming an "Essential Healing" Master.
Over 20 unique facilitation processes.

Tips and Tricks from a Master Facilitator.

Integrated frameworks for developing facilitation "meta-skills."

Enough material to study for a lifetime.
This course also includes two audio CD's. The first covers Spirit Release, Past Life Regressions, Demonic Release, and other "mystic warrior" facilitation skills. The second CD covers Wich's "Inner Circle" process — which is an advanced addition to the work of Voice Dialogue and provides a powerful access to identifying and transforming subpersonalities.
Wich's 8-Step Healing Approach Manual
Bill Wich's 8-Step Healing Approach Manual is a cognitive framework for understanding the nature of the universe and how all the "wholes" and "parts" of different healing approaches fit together. See how these approaches are mirrored in nature, geometry, biology, psychology, conversations, and healing. 
ALL TOGETHER
The Essential Healing Course is truly a gem in our collection and, perhaps, the most advanced full "self-study" course on Transformation Work in the world. We have no doubt that this course will be considered a "classic" in the history of personal transformation.
PRODUCT LIST
Included in The Essential Healing Course:
12 Hours of Content: training you to become an "essential healing" master!

7 Hours of Experiential Training: these are videos where Bill is speaking directly to YOU!

5 Hours of "Essential Healing" Training: learn the paradigms and tools of some of the most effective transformation processes in the world.

A TWO PART MANUAL OF OVER 200 PAGES OF PROTOCOLS AND CONTEXT FOR THE WORK: refer to these manuals as your very own Cheat-Sheet that will give you the complete advantage over ANY problems!

Wich's "Inner Circle" Audio CD: Discover parts of yourself you never knew existed.

"Mystic Warrior" Facilitation Audio CD: Become a MYSTIC WARRIOR!

Exclusive Access to Bill: By purchasing this product you get exclusive access to Bill to ask him questions and get direct feedback on your process.
Want to Be a Certified Facilitator?
EXCLUSIVE OPTION: Essential Healing Facilitator Certification
If you're interested in becoming a certified Essential Healing Facilitator, this course functions as a self-paced home-study certification course. You can scroll down for more options.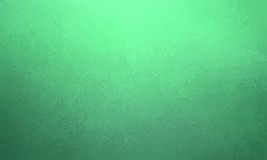 Do you feel like a stubborn rain cloud has been following you and you can't quite seem to shake it off?
With the Essential Healing Course you will discover parts of yourself you never knew existed. This will give you access to uncovering the hidden psychological blocks and mechanisms that have been holding you back from achieving your greatness. It's time to say goodbye to that raincloud… forever!
Have you been struggling with high-highs and low-lows? Do you finally want to reach that place of serenity, love, and passion?
Chances are you've been doing your best with the tools you have. The Essential Healing Course will give you a FULL UPGRADE! You will learn tools and techniques you never knew existed which you can start putting into practice immediately for dramatic results.
Have you been getting inconsistent results working with other coaches, healers, and programs?
STOP letting others be the expert in the matters that matter most! As Socrates famously said, "Some people look for masters -- while others seek self-mastery." Not even the best coach or psychotherapist in the world can take you farther than you can take yourself with the right tools and skills. Why rely on someone else when you can easily learn the processes to be your own best guide and healer?
Do you feel overwhelmed by the amount of transformational tools to choose from out there?
Instead of learning individual healing modalities… Why not learn them all? No one tool is going to be able to solve every problem. That is why we developed this course -- to give you access to a full suite of practices, ideas, and technologies which you can utilize for transformation, healing, and empowering.
WE'VE TAKEN THE MOST EFFECTIVE TECHNOLOGIES, SIMPLIFIED THEM TO THEIR ESSENTIAL COMPONENTS, INTEGRATED THEM INTO ONE COHERENT SYSTEM AND APPLIED ONE BASIC LANGUAGE TO MAKE THEM ACCESSIBLE TO ANYONE.
Have you ever seen people performing HEALING MIRACLES and wonder: how do I do that?
You won't need to guess anymore! In this course you will be guided step-by-step through the secret processes for performing all types of miracles: from past-life-regressions, to remote healing, to removing demonic entities trapped in people's bodies.
Are you sick and tired of having to rely on other people to experience transformation, empowerment, and healing?
Let's face it: it gets time consuming and expensive having to seek out teacher after teacher…. And in the end, you're going to find out: you are always your best teacher. The problem is most teachers make their processes and techniques secret so that you need to rely upon them for transformation, healing, and empowerment. The philosophy of The Essential Healing Course is the exact opposite of this. Bill wants you to learn all of these secrets so that you can be a leader in co-creating a more beautiful future.
Are you a coach, therapist, or healing professional and want to add POWERFUL tools to your existing skillset?
You will not find the processes offered in this course ANYWHERE else! That's why we had to put together this program. Many of the processes you will learn here were invented by Bill himself -- and have now become some of the most popular tools in many of the largest personal development organizations in the world. No matter what your level of training or experience, you will find a deep resource here to provide clients and patients with an even more robust toolset for improving the quality of their lives.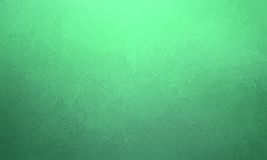 THE ESSENTIAL HEALING EXPERIENCE
Your own private weekend workshop experience

7 hours of facilitated experiences guided directly by Bill

Process include Positive Intent, Bucketing, Regressions and Rescripting, Trauma Release, Past Life Regression… and more!
VALUE: $535.99
THE ESSENTIAL HEALING TRAINING
Over 5 hours of facilitation training

Learn the "secret" skills that master life-coaches, shamans, healers, and therapist use to get massive results for their clients

Step-by-step breakdown with example videos for each process
VALUE: $699.72
THE ESSENTIAL HEALING MANUAL
Over 200 pages breaking down healing processes and frameworks

Easy to follow diagrams and processes

This is an essential cheat-sheet you will want handy everywhere you go!
Included in this course is Bill's patented Essential Healing Manual -- with over 200 pages of wisdom, insights, processes, and frameworks for becoming an "Essential Healing" Master.
VALUE $237.55
The Mystic Warrior CD set
This full length CD covers everything from demonic possession, alien energies, past-life regressions, remote healings, and other Mystic Warrior tools and skills

Listen to these CD's to experience the processes -- or use in conjunction with the Essential Healing Manual to learn the processes
Value $99.87
The Inner Circle CD set.
Let Bill personally guide and facilitate you through his patented Inner Circle Process

Discover new parts of yourself you never knew existed

Learn the secrets to submodalities, parts work, and Voice-Dialogue

Use in conjunction with the Essential Healing Manual to learn how to facilitate this process
VALUE $99.97
A COMPLETE SYSTEM FOR MASSIVE RESULTS
In the essential healing course you will get unprecedented access to one of the most effective and complete healing systems in the world:
THE ESSENTIAL HEALING EXPERIENCE
VALUE: $535.99
THE ESSENTIAL HEALING TRAINING
VALUE: $699.72
THE ESSENTIAL HEALING MANUAL
VALUE $237.55
The Mystic Warrior CD set
VALUE $99.87
The Inner Circle CD set.
VALUE $99.97
TOTAL VALUE: $1673.10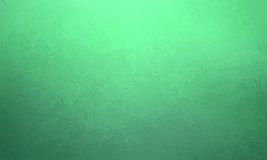 Act now and get this WHOLE Essential Healing system for only $350.
If you're not 100% satisfied you can cancel ANY TIME and keep it!
CERTIFICATION COURSE
*** IF YOU WISH TO BECOME AN ESSENTIAL HEALING FACILITATOR ***
You can sign up for the self-paced home-study certification course.
This comes with everything included with the basic course plus the option of taking a completion test that will certify you as an Essential Healing Facilitator.
CERTIFICATION COURSE: $491.75
Less than $150 more than the basic course
We will prorate your upgrade to the certification course at any time
WHAT YOU'LL LEARN
Activate your deep inner wisdom for self healing
Whether you are new to healing work or a professional, Bill Wich brings 30 years of his experience on the cutting edge to this program. You will learn easy to follow processes -- complete with scripts, frameworks, and demonstrations -- that will show you new ways of tapping into your inner guidance and accessing your deep reservoirs of power, healing, and genius.
Learn cutting edge & "secret" facilitation skills to take your coaching career or your relationships to the next level
Whether or not you want to be a "professional coach," chances are you could benefit from learning how to resolve conflict with people you love or by learning how to be a blessing in someone else when they need it most. There is no worse experience than a friend or loved one coming to you for help and feeling completely ineffective. You want to help… you just don't know how. After you complete this course, you will never have that experience again.
Explore countless "life-hacks" which you can start applying to your life now.
You will start seeing the benefits of this course within the first 5 minutes. Some of these techniques require skill and mastery -- but most are so easy that simply being exposed to them could positively alter your life forever.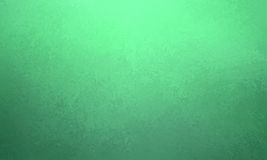 Instructor Profile: BILL WICH
At the age of 40, after a full career, Wich had an awakening experience. For over a TWO weeks he was connected to the universe.
He spent the next decade trying to figure out 3 things: (1) what had I experienced? (2) how can I get back there? And (3) how can I share this with others.
Wich then applied his background in science and engineering to developing finely tuned systems of transformation. He studied LEADING EDGE Hypnotherapy from David Quigley and after taking over 30+ workshops AND READING HUNDREDS OF BOOKS , he finally put all the pieces together: everyone was teaching different parts of the same things! AND THEY WERE ALL USING THE SAME COMPONENTS AND USING DIFFERENT WORDS AND WAYS TO DESCRIBE THE SAME THING.
Once Bill understood the patterns, the rest was easy. He created thousands of pages of references interlinking each system to its core practices, teachings, and processes -- then cross-referenced these with every other spiritual and healing tradition. He began teaching this material -- refining its delivery and methodology for the last 15 years.
Bill Wich has been a full leader, Leader Body Chair and Curriculum Chair in the Mankind Project. He has helped develop numerous trainings including "Next Step," the "H.E.R. Training", and the "Mystic Warrior" workshops.
As a highly skilled teacher, facilitator and practitioner of hypnotherapy, Bill brings a powerful presence and a deep heartfelt compassion to the work.
For over 27 years, Wich has developed his own unique healing approach and theory of how the universe truly works. He has traveled the world sharing these tools with thousands of people. Wich's patented systems have been used by doctors, psychotherapists, yoga teachers, healers, and in maximum security prisons (like Folsom Prison).
His Mission is to co-create an enlightened culture through healing and communication.
THIS PROGRAM IS MORE THAN JUST A HEALING APPROACH AND A FRESH PERSPECTIVE ON HOW THE UNIVERSE WORKS. IT IS BILL'S OFFERING AS A SEED FOR THAT ENLIGHTENED CULTURE. IT'S A NEW BEGINNING TO CREATE SOMETHING NEW THAT CAN TRANSFORM HOW WE LIVE AND RELATE TO EACH OTHER.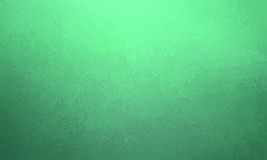 Detailed Course Information
PART A: THE EXPERIENCE
PARTS AND PROCESS PERSPECTIVE
TAKING RESPONSIBILITY FOR YOUR LIFE
PHASE 1: BASIC SKILLS
- SPEAKING RESPONSIBLY
- ACTIVE LISTENING
- POSITIVE INTENT
- ECHO PROCESS
- MISSION STATEMENT
PHASE 2: REGRESSION & REFRAMING
- INTRODUCTION TO PARTS WORK (Parts on floor)
- ACCESSING VOICE OF PART: INDIRECT AND DIRECT
- PARTS WORK: VOICE DIALOGUE
- PROCESS PERSPECTIVE: 8-STEP CO-CREATIVE PROCESS
- HEALING APPROACH OVERVIEW
- REFRAMING
- MENTORING PROCESS
- REFRAME A SENSATION
- INTRO TO REFRAMING "SHADOWS"
- REFRAMING THE BEHAVIOR OF A PART
- SHORT USING SYMBOL
- LONG, USING VOICE DIALOGUE
- REGRESSION
- BUCKETING
- CHILD RECOVERY
- PAST LIFE REGRESSION
- FACILITATION TIPS
PHASE 3: INNER CIRCLE
- INTRO
- SET UP – DRAW
- CLEAN UP
- SYMBOL
- DUNGEON
- CHECK-IN
- JOURNEY THRU CEILING
- JOURNEY OUT BACK DOOR\
- IDEAL DAY
- HIGHER SELF
- ETHERIC PLANE COMMUNICATION (EPC)
- INNER CIRCLE WRAP-UP / SUMMARY
PHASE 4: SPIRIT RELEASE
- SPIRIT RELEASE INTRO
- FLOW CHART
- RELEASE QUESTIONS
- PAST LIFE
- EARTHBOUND RELEASE
- DEMONIC RELEASE
- ET RELEASE
- SPIRIT RELEASE PROCESS (Experiential)
- DEMONIC
- ET
- EARTHBOUND
- PAST LIFE
- SIMPLE HEALING APPROACH
- ACCESSING A TALENT FROM A PAST LIFE
- REMOTE HEALING
- SUMMARY
- RELEASE OPTIONS
- BASIC GUIDELINES
PHASE 5: CIRCLE SKILLS
- RUNNING A SUPPORT CIRCLE
- DOING THE WORK IN CIRCLES
- CIRCLE SKILLS SUMMARY
- PARTS WORK PROCESS
- CLEARING PROCESS
- GROUP CONFLICT RESOLUTION PROCESS
- THE FOLSOM MODEL
**This section is especially relevent for people who loved "The Work" Documentary about this work in Folsom Prison.
PART B: THE CONTEXT
Introduction
PARTS / PROCESS PERSPECTIVE
- PARTS PARADIGM / INNER WORLD PARTS
- THE 8-STEP PROCESS REVIEW
- COVEY VS CO-CREATIVE PROCESS
- BREATHING PROCESS
STEP 1: COMMON GROUND, DEPENDENCE AND SENSATION
- FEAR VS. LOVE DUALITY
- CO-CREATIVE VS BREATHING PROCESS
- INSIDE / PART & OUTSIDE / WHOLE PERSPECTIVES
STEP 2: SEPARATION, BE PROACTIVE, OPEN
- TAKE RESPONSIBILITY FOR YOUR LIFE
- VICTIM VS. RESPONSIBILITY
- INTRO SCALES: GROUP, INDIVIDUAL, AND PARTS
- OCTAVE (CUBE) AND COLORS
STEP 3: IDENTITY OF THE INDIVIDUAL, BEGIN W/ END IN MIND, "IN"
- IDENTITY FILTERS
- MBTI
- STAGES OF CONSCIOUSNESS, SPIRAL DYNAMICS
- HAWKINS MAP OF CONSCIOUSNESS
- STATES OF CONSCIOUSNESS / ALTERED STATES
- IDENTITY PROCESS, WHO AM I?
- TURN MISSION INTO IDENTITY STATEMENT
- MBTI DUALITIES, MBTI TYPES AND STAGES VS. BREATHING
STEP 4: INTEGRITY of parts / Individual, FIRST THINGS FIRST, EXPAND
- HEALING OVERVIEW AS INTEGRITY PROCESS
- MIX & MATCH
- THE UNIVERSAL PROCESS
STEP 5: IDENTITY OF NEW WHOLE, WIN / WIN ATTITUDE, CONTRACT
- WIN/WIN, GOLDEN RULE
- PRINCIPLES VS VALUES, INTERACCOMODATION
- THE PROCESS OF INTERACCOMODATION
STEP 6: INTEGRITY with new whole, SEEK TO UNDERSTAND, "OUT"
- OUT: RELEASE & EXTERNAL CHARACTERS
- COMMUNICATION: ACTIVE LISTENING IN EVERY ASPECT OF LIFE
- MODERN MODELS: BUCKMINSTER FULLER
STEP 7: INTEGRITY of Parts With New Whole -- Unite
- SYNERGY, WHOLE GREATER THAN SUM OF PARTS, CIRCLE WORK
- ANCIENT WISDOM MODELS (SHOW HOW ALL ALIGN,AND 7vs8vs9)
STEP 8: SUMMARY: TABLE CORRELATIONS
- WHOLENESS, ONENESS:
- STATE OF CONSCIOUSNESS
- ONE PROCESS / MANY EXPRESSIONS
- COGNITIVE COMPASSION / ENLIGHTENMENT
- EGO (FEAR) / SELF (LOVE) DUALITY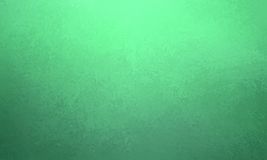 "Bill is arguably the most gifted healer I have observed over my years in various therapeutic modalities, including a counseling psychology degree at a top grad school. His work has consistently been regarded as transformational and life-changing - and the population of his "clients/patients" are some of the most difficult to rehabilitate. Bill is a legend and the ripple effect of his work will live on eternally."
Other Quotes:
"This is a necessary 'Next Step' to take"
"This training was like the plan for a healthy lifestyle. Most trainings are like a big meal. I feel filled up but then eventually am empty and hungry. This training gave me the tools to eat healthy every day and never feel empty again if I follow it."
"Everything about it was perfectly perfect."
"Identifying the Parts of who I am was a true game-changer. I'm finding that I am recognizing and allowing myself to honor those Parts, and it feels good. Awareness of not only my Personality Type, but people who surround me in my daily life gives me an opportunity to examine, identify and then share our gifts together."
"I appreciated the opportunity to once again reconsider my Mission Statement. What impacted me most was to understand that if my Mission Statement is not something I can personally identify with on a daily basis, then it probably needs to be rewritten."
"I can "wear" my new Mission Statement, and it feels good!"
"I am active in both Women Within Circles and H.E.R. Circles. I can see how better understanding our "Parts" of who we are, as well the steps in Re-framing in the facilitation process will be very helpful."
"The real NEXT STEP after warrior training to understand the how and why of it all and more. I got what I came for, and more. Recommend it highly."
"I've always known there was 'A' part of me I have yet to meet. Now after the Next Step Training experience, I know there are "MANY" more parts of me I have yet to meet. What is very exciting to me is that I can 'safely' go where no I have never gone before to meet those "alien," yet, related parts of me"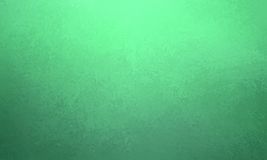 This is RISK FREE
We are committed to your satisfaction with this course. If for whatever reason you feel disappointed or want a refund, we'll send you your money back (no questions asked).
If you have any questions feel free to reach out to me personally,
Ben@IntegrallyFit.com
CERTIFICATION TRAINING
***IF YOU WISH TO ENROLL IN THE ESSENTIAL HEALING CERTIFICATION TRAINING***
If you've already purchased The Essential Healing Course, we will prorate the difference when you purchase our certification program